Simply Achieve More By Doing Less
MORNING ROUTINE | GOALS | DAILY PLANNER
Stay Organized and Focused
All you need. All in one place.
Daily Morning Routine
Journals
Inspirational Messages
Vision Board
Affirmations
MVP's
Tasks
Contacts to follow up with
Notes and more.

Designed to take your life to the next level
Your daily morning routine is designed to help you design the perfect day. Letsgoal helps you get right to the point so you can focus on what matters most to achieve your most important goals.
Get started for Free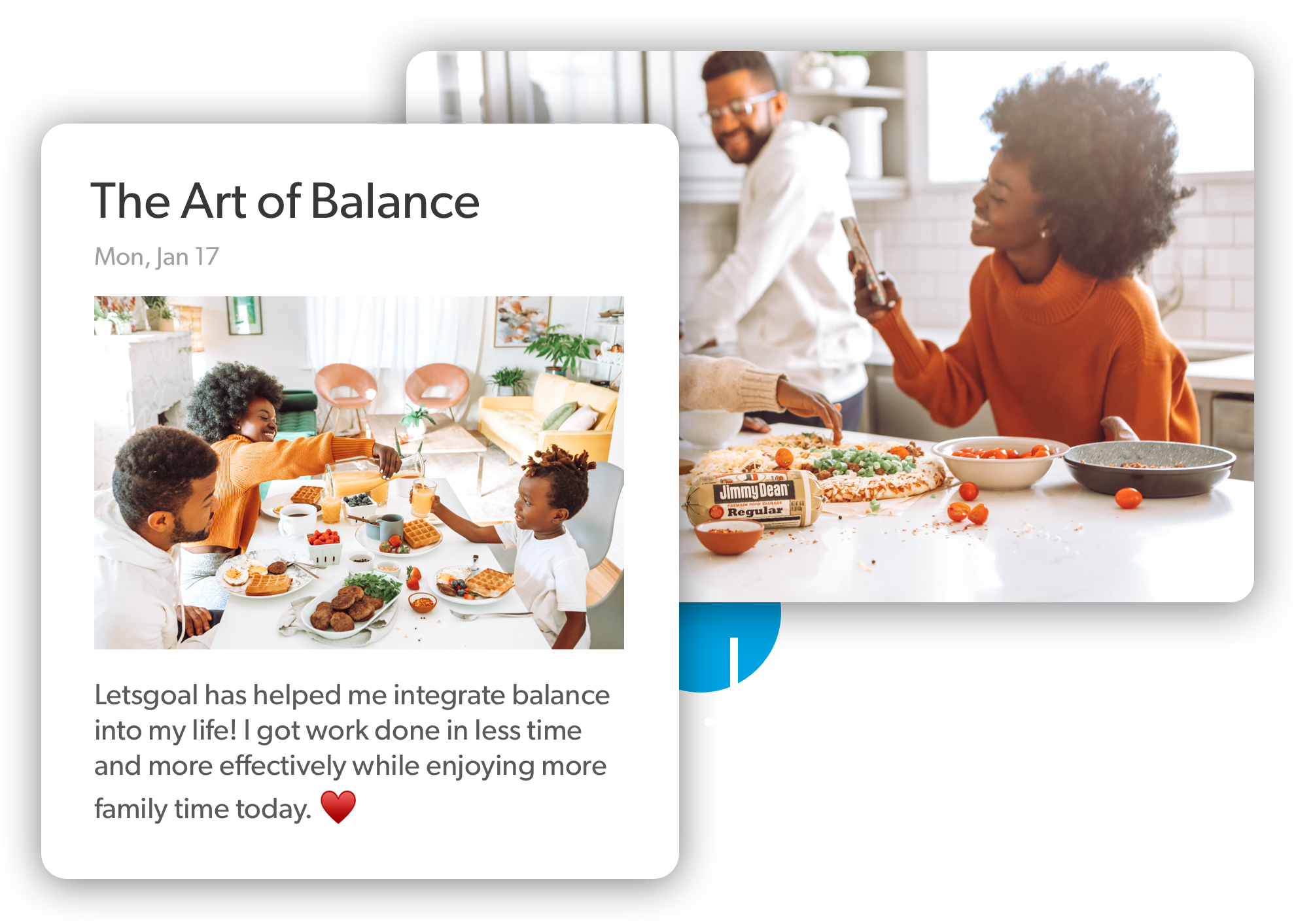 A Journal in your pocket
Your journal is with you wherever you go!
Upload photos, Videos and Save every memory securely and privately.
Get started for free